Give your relationship the attention it deserves.
Sometimes a relationship needs time for focused attention. A private couples retreat can often make a profound difference in helping you on the path to create or rebuild a strong, lasting loving connection — in just a matter of days.
Unlike "marathon therapy" or exhausting intensives, my private Renew & Reconnect retreats combine work with play to help you nourish and restore yourselves and your relationship. Mornings we dive deep and help shift longstanding dynamics that have kept you from feeling supported and connected as well as you'd like. In the afternoons, you're off for R&R, self-care and time to connect in a non-structured way and integrate all that you've done during our sessions.
I welcome couples of all sexual orientations & gender identities, and have extensive experience working with a diverse clientele.
Private couples retreats are ideal for couples who:
♦  Need relationship help that is discreet and efficient
♦  Don't have time in your busy schedules for weekly sessions, or live in multiple locations which makes a regular appointment difficult
♦  Prefer to have focused time for relationship work without the distractions and pressures of daily life
♦  Are in long-distance relationships or travel frequently

♦  Have concerns about privacy due to high-profile jobs
♦  Prefer to do couples therapy in a retreat location — to nourish yourselves while taking care of your marriage
♦  Are in crisis and need to get fast results
♦  Don't have access to expert-level help where they are
Couples who get the most out of private retreats tend to be motivated, open-minded, and interested in personal and relationship growth. With compassionate curiosity, we'll be exploring old patterns that have you two caught sometimes, and it will take a willingness from both of you to step into the unknown and find a new path forward. You don't need to be fluent in the language of emotions, but it helps to have an open mind.
What Happens at a Private Couples Therapy Retreat?
The description below reflects what to expect for a couples therapy retreat focused on repair & reconnection, including my Affair Repair specialty retreats. Premarital retreats and discernment retreats follow a different format and have different goals (check out those pages for details). 
Day 1
The first day together, we'll take some time to dive into your history, and the reason for you choosing to do an intensive now. You'll meet with the me together and one-on-one as part of our assessment (in addition to the questionnaires that you'll complete ahead of time). I'll help identify your challenges and strengths and goals, and begin with helping you two get onto the same team to address any current or longstanding problems. Our emphasis is on getting to root issues to help you create positive, lasting change. This means I'll help you talk about your inner experiences in a new way, and begin to get curious about the other person's too.
Day 2
With a direct focus on your goals and unique situation, I'll be working with you in a proven 9-step model to foster lasting relationship growth and repair. Depending on your needs, other tools may be incorporated as well, to help support you in getting where you want to go, and addressing the core dynamics that need attention.
I'll be bringing my expertise in how to help couples rediscover and recreate secure connection, asking you to bring your courage and an open mind. Old hurts will be addressed and put into context, and I'll help you start talking to each other in a new way that leads to greater understanding and deeper connection. What this means in practical terms is that I'll be helping you both take some risks to listen and share with each other in a new way, to change the music of the dance you've been doing, and to learn some new moves. If you're someone who's not in touch with their emotions, I'll help you find language for your experience. I believe that each person's actions and feelings have a logic to them, sometimes hidden and occasionally out-of-date, but that people can always reconnect to the best themselves and that change is possible.
Day 3
The final day of your private couples counseling retreat will continue the work of the previous days, and also include integration to help you take home your new gains. Followup resources will be suggested, and I'll schedule a time to connect by phone or videoconference for a post-retreat check-in. I'm committed to helping your retreat be of lasting value to your relationship, and supporting your transition back to "real life". We'll celebrate your gains and new discoveries and set intentions about how to carry the work forward when you return home.
What Happens Between Sessions?
The afternoons and evenings are intentionally open for you to relax and enjoy the bounty of southern Vermont (if we're meeting at my offices) or wherever your retreat is located (if you opt for a destination retreat elsewhere). This is important time to absorb and reflect on the powerful work you're doing together, though I may sometimes give you low-pressure experiential "homework" to do together. The retreat is an important blend of work and play, effort and rest, and the downtime is a key part of that. My team and I can help you schedule a couples massage, find a good hiking trail or get ideas about where to have a nice meal. Depending on the location of your retreat, activity options will vary. For destination retreat clients who opt to work with our concierge travel agency, they are available to help craft a perfect getaway that will support you and your relationship and our journey together.
Your Private Retreat Destination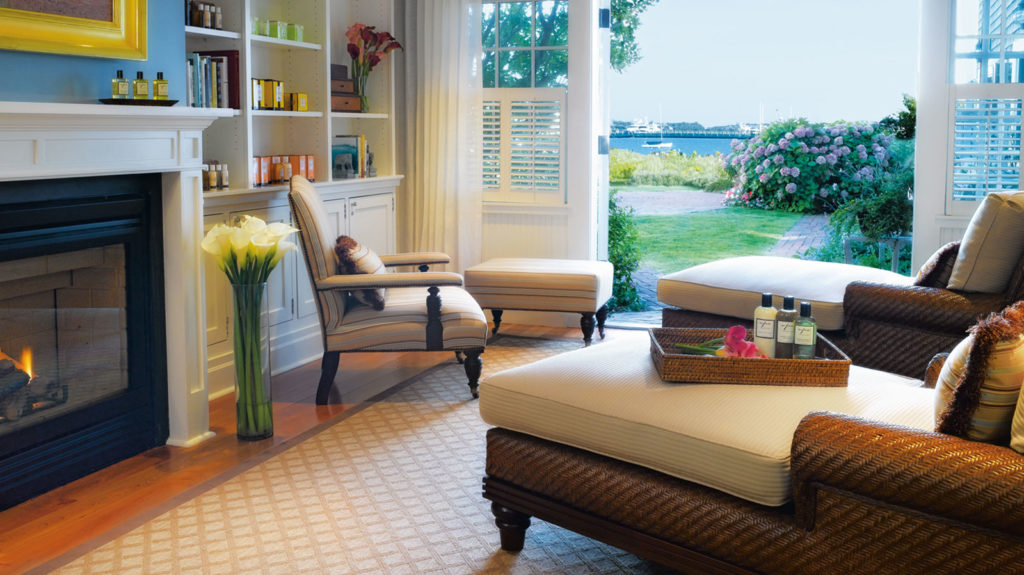 Private couples retreats (or "couples intensives") take place at my office in beautiful southern Vermont, or at a retreat/resort location of your choosing — in Vermont or at other destinations worldwide. What sort of environment, with what sort of amenities and activities, would best nourish you and your relationship?
If you're looking for concierge-level assistance in getting your retreat details sorted out, we've got you covered — my top-tier travel agent knows all the best places and will take care of your every need. And if you're looking to DIY, we can give you guidance for that too and let you know the details you'll need to make it happen.
For those interested in coming to my office and staying at a local inn, Brattleboro Vermont is known as one of America's favorite "large small towns", known for its quirky charm, lively arts scene, fabulous farmers' market, and year-round outdoor recreation opportunities. It's just 3.5 hours from NYC and 2 hours from Boston.
Meet Your Relationship Consultant, Rachel Zamore

Hi, I'm Rachel, and I specialize in helping couples just like you! Couples who want things to be better, but aren't sure how to get there.
I love helping to create a safe and welcoming space where both people can feel understood and helping them get back onto the same team to strengthen their relationship or find their best path forward.
A few facts about me: I am the only Certified Emotionally Focused Couples Therapist in Vermont, and the first Certified Discernment Counselor worldwide. I started and still run the InnerWell Center for Couples Therapy in Vermont. While I still do some work as a therapist (and supervisor and trainer for other therapists), I am more and more shifting into this work as a Relationship Consultant. Without the constraints of "therapy", I can focus more on goals and relationship you want to create. I can bring in all the tools of my years of training, but work with you more as a coach and consultant to support you in manifesting the relationship you desire and deserve.
I am available for private retreats both in Brattleboro and at destinations worldwide, and currently have several dates still available for Winter 2018-2019. 
Committed to Your Privacy
My private retreat clients have included high profile couples & individuals including Fortune 500 and Silicon Valley business leaders, well known performing artists, high-level elected officials, as well as high-net-worth couples and others who are particularly guarded about the private details of their personal life.
I am fiercely committed to your privacy and have a thorough system for maintaining confidentiality for all of our clients, high profile or not. If needed, my team will work with you to make arrangements for a suitably discreet location for your retreat and organize it onsite accordingly. Most couples do not require special arrangements, but we are happy to make them when necessary.
Specialty Retreats
The information provided on this page is oriented towards retreats or couples intensives for couples where both people are on board for repair & reconnection, and want to be successful in moving things forward with greater connection, joy & ease together. If you're not on the same page, check out Discernment Retreats.
In addition to couples therapy retreats for general renewal & reconnection, I also offer the following specialty retreats:
Affair Repair Couples Therapy Retreat
Strong Start Premarital Counseling Retreat

Discernment Counseling Retreat
(for couples on the brink who may not
be in agreement about working on
the relationship or calling it quits)
Get in touch today for more information or to get started.